MIM visits TWP
Member News
ThreeWayPressings is one of Made in the Midlands longest-running and founding members. We visited their facility in Tipton to learn more about the company and find out the latest.
Tipton based company ThreeWayPressings (TWP) design and manufacture precision pressings in ferrous and non-ferrous materials. With a facility that reaches three acres and holds a range of machinery for multiple capabilities, TWP is able to supply different products for a number of industries and customers.
The company has gained particular expertise in progression tooling for high volume production runs which provides significant economic benefits to its customers. Clients are also able to approach TWP for their expertise in component design and material selection at any stage of a project, along with providing a comprehensive tool design and manufacturing service.
ThreeWayPressings is part of a larger organisation known as the TWP Group, this consists of Paterson Photographic, BullBarrow and Spyrabase. All four brands are manufactured at the company's facility in Tipton, highlighting the companies vast capabilities. During our visit, Managing Director Phil Stanley showed us around and gave insight into how the products were made.
In the Automatic Press Shop, parts are manufactured for the Automotive industry, in particular, the production of headliners for vehicles. Phil explained how the company offers the complete range of services required for the supply of pressed metal components with state of the art equipment undertaking an array of presswork and using various materials.
Across at the road, the fabrication shop engineers are working on producing and assembling wheelbarrows. BullBarrow, part of the TWP group, manufactures 60 different types of wheelbarrows which are distributed to over 250 garden centres across the country including major chains such as Robert Dyas. Here, the products are boxed in house and sent to the customer.
On top of this, BullBarrow has the expertise to offer new and existing customers advice on design, depending on their requirements. Phil said this allows the company to compete with Eastern prices whilst reducing carbon emissions. He said:
"We had a customer who was buying barrows from China, however, he wanted one that could carry slabs. He wanted us to make them, therefore I designed them for him and Bullbarrow manufactured the products. Now he has an order for 150 of them."
"We are competing with other countries such as China with the import prices due to the fact we can make smaller batches. This is also helpful to the environment as customers don't have to import the products they are in need of"
Bullbarrow is also bringing in other innovative ways to help the environment by reducing the number of materials that are issued with the products. Instead of having instructions on how to build the barrow on a separate sheet of paper, this information is printed onto the box it comes in.
Manufactured in the same unit are the products for another segment of the TWP Group, Spyrabase - ground anchors. These efficient and contemporary products are twisted into the ground due it's spiral structure, they are known to be more secure than regular anchors that are pushed into the surface. Spyrabase has created a product suitable for any mobile unit from motorbikes to caravans and plant machinery. These ground anchors are sold to well-known retailers such as Tesco and House of Fraser, as well as other organisations such as the Arley Group, Midland Chandlers and even the Special Air Service (SAS).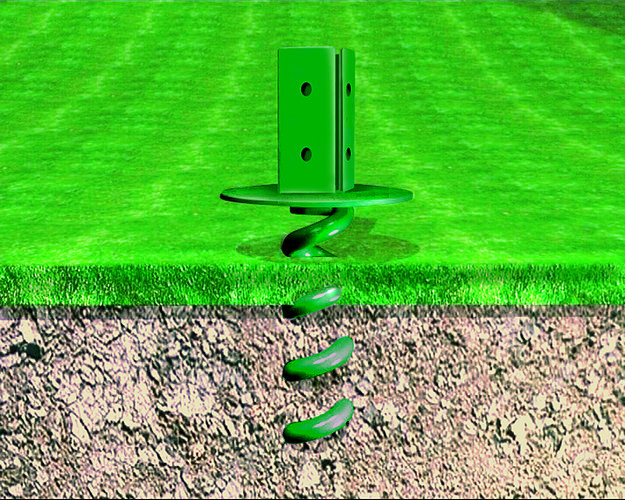 The product named the Hurricane is a type of ground anchor named and produced by Spyrabase. The Hurricane Anchors 900 takes up to 1.3 tons to pull it out of the ground, with a breaking strain of 6 to 7 tons. Phil said:
"There is nothing else on the market like the Hurricane ground anchors."
Keeping with TWP Group's innovative ways of getting their products on the market in an efficient and environmentally friendly way, there is no difference when it comes to their brand Paterson's Photographic. Known for their high-quality darkroom equipment and Benbo tripods, Paterson's has re-entered the studio lighting market with a comprehensive range of continuous lighting units.
Products made for Paterson Photographic also have a reduced level of packaging and tend to come in a single cardboard box, with no other packaging inside, however, is still supported by another recyclable cardboard fixture inside. To help promote the products, they have placed a "you may also like" section on the packaging that highlights products by Paterson related to the item. Phil said:
"All of the Paterson Photographic items are a point of sale product, they go all around the world to different shops from America, China and Australia."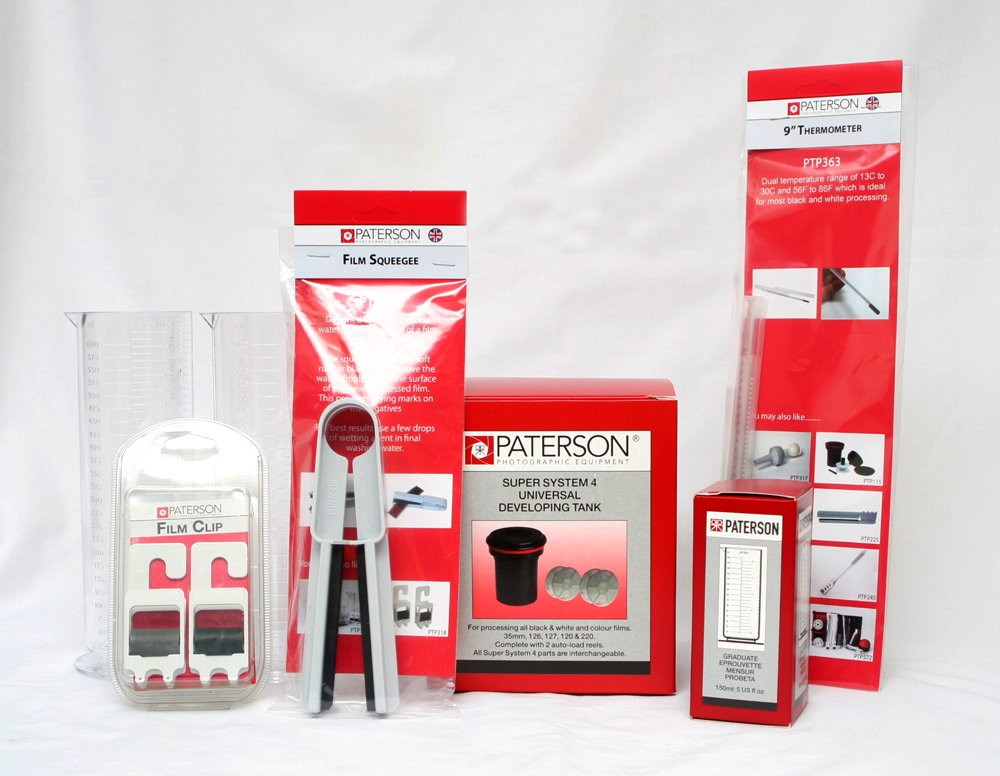 Paterson is the only company in the world that still produce darkroom products, however, they still work on modern photography products to make them more user-friendly. They recently produced a sturdier LED photography light, which is lighter in weight and smaller in size, Phil said:
"I decided to set myself the challenge of bringing out a new product. What we achieved was the manufacture of an LED Lamp capable of producing more Lumens than the imported lamp but with less heat produced and a lot less power required to run"
All four brands are manufactured and distributed from the company's facility in Tipton, whilst still having the capacity to introduce new innovative best practices. The TWP group are a great example of Made in member's who break boundaries and achieve amazing things.
Become a Made in the Midlands member today, click on the link below to find out more.
https://madeinthemidlands.com/benefits