TWP reshores business by designing ball and socket head
Member News
Tipton based manufacturing Group Three Way Pressings has designed a ball and socket head to manufacture in house. This new design will be part of their Paterson Photographic range, which were previously imported from China.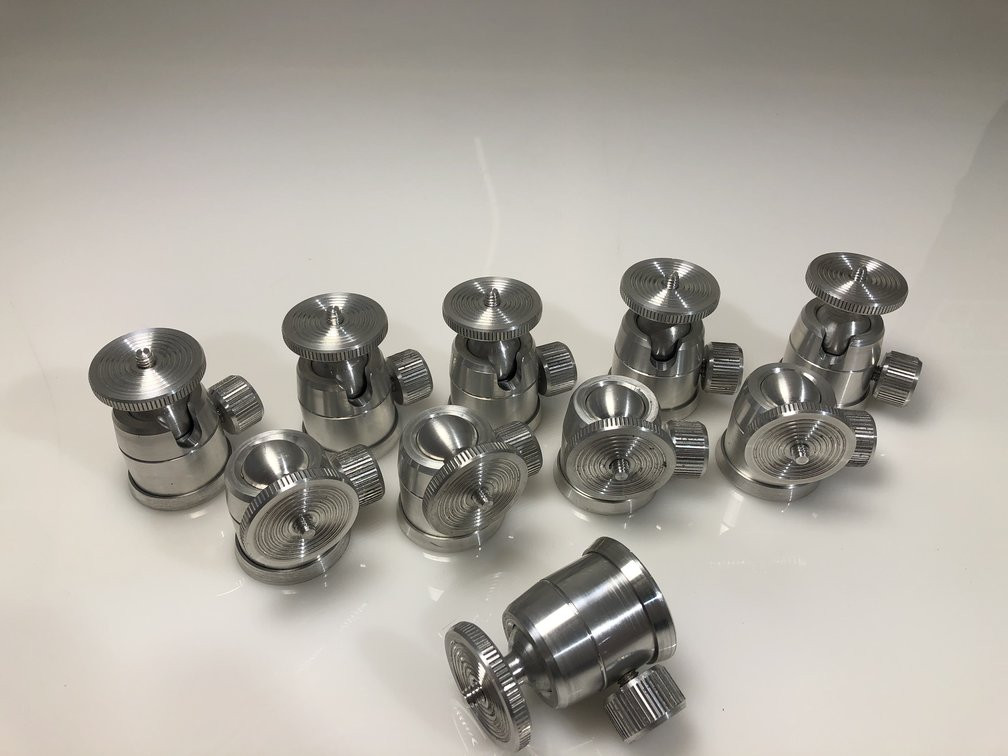 For the past 10-15 years, Paterson's Photographics ball and socket head products were imported from China. Due to the current COVID-19 epidemic, it has proven difficult for many manufacturers to get goods in from the country. Therefore Phil Stanley, Managing Director at the TWP Group, took matters into his own hands and designed a ball and socket head so customers can still purchase the products they require.
Ball and Socket heads give great flexibility of movement for cameras placed on a tripod, Phil confirmed that 10 of these have already been manufactured and are now ready to be anodised. He continued:
"We have the ability now to restore some of our business by producing these and have managed to create a high-quality product at a lower price than we would have bought them from China. It is also helping the environment by not getting these goods imported, we also aren't waiting for the products to arrive."
"Paterson Photographic not only makes tripods now, but we make all of the accessories to go with it."
"We hope to re-open the manufacturing workshop on 14th April, when I plan to make 100."
Threeway Pressings specialises in the design and manufacture of precision pressings in ferrous and non-ferrous materials. TWP Group consists of Paterson Photographic, BullBarrow and Spyrabase.
Their aim is to meet the niche market for small scale, high volume press work with a capacity from 1.5 tonnes to 250 tonnes, especially for automotive and domestic OEM's (Original Equipment Manufacturers). The company has a real edge in short lead times and fast turn-round, with a reliable, quality service which emphasises presentation and performance throughout.
They take pride in their reputation for being able to supply quality products for inclusion in many applications for a wide range of industries.
Contact TWP today by visiting their microsite https://twpmanufacturing.madeinthemidlands.com/